Do you love working with Jelly Rolls? We do, but sometimes using templates or subcutting them can be a slow challenging process.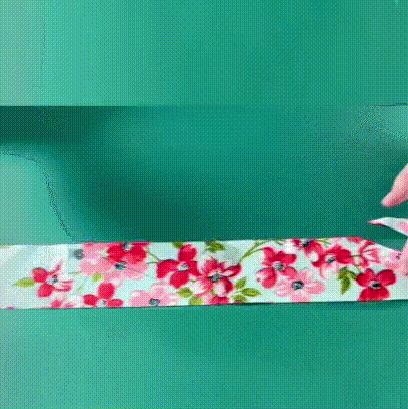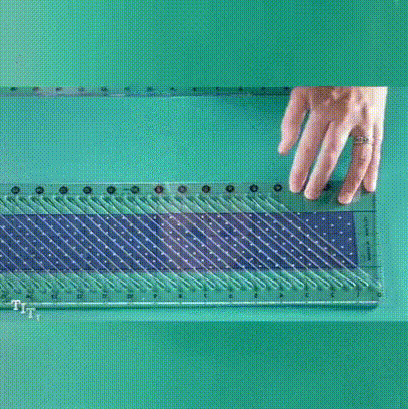 There are three available in different angles depending on your project and are slotted to cut multiple cuts on angles quickly. (This is the 45°, 60 Degree and Half Rectangle Triangles are also available). Make diamonds and triangles quickly. Perfect for tube piecing 1/2 square triangles as well.
Let's walk through the layout first, to get your familiar as each ruler is similar. 
| | |
| --- | --- |
| 1 | Vertical "0" |
| 2 | 1-    Line up edge of fabric here |
| 3 | Jelly Roll Line Up markings (where to line up your strip) |
| 4 | 1" intervals (right handed) |
| 5 | ½" intervals (right handed) |
| 6 | Cutting slit |
| 7 | 1" intervals (left handed) |
Lining up

Each ruler has a solid horizontal rectangle where you line up your Jelly Roll. (#2 in diagram above)
Line up the edge of the jelly roll. You will have a small piece of waste depending on the shape you use.  You can line it up at the edge of the ruler, where the "0" is, but the cut will not begin until the 1" mark.
To cut: insert your rotary cutter into the tear shaped slot at the bottom of the line you would like to cut. Tilt the cutter to easily insert the blade and then tilt the cutter again so it is perpendicular to the cutting mat.  Apply even pressure as you move the cutter up to the full length of the slot.
Flipping the ruler over for Left Handed cutting

The angles on the ruler when showing the black circle on the bottom are easier for a right handed person to cut. (angle is going from right to left).  It's most effective to start cutting from the bottom and cutting upwards.
If you flip the ruler over, you will see the numbers flip to show numbers at the bottom without the black circle and you can now cut at the angle more easily as a left handed person. (angle is going from left to right)


Specification:
Material: acrylic

Style: Half Rectangle Triangles (HRTs) / 45 Degree. / 60 Degree.

Package List 

Jelly Roll Cutting Ruler + Manual