The slots in the tool let you mark precise lines for making the shorter pieces. The longer pieces are used for the corners and the shorter for the inner sides.
The ruler easily cuts a multitude of shapes in a variety of sizes. From Batiks to Modern Stripes & Country Charm. Designed with the quilter in mind, your creativity just became easier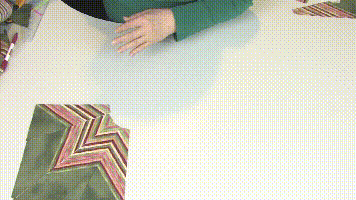 Clear Acrylic rulers are great for a variety of quilting and craft projects,Marked in blue, with inch Measurements and Crossing lines that are at various Degree angles.