NO MORE DIFFICULTIES AND TEDIOUS PAPER PIECING AND PINS!This Winding Ways template set (3 templates) allows you to create a variety of classic quilt designs with your rotary cutter.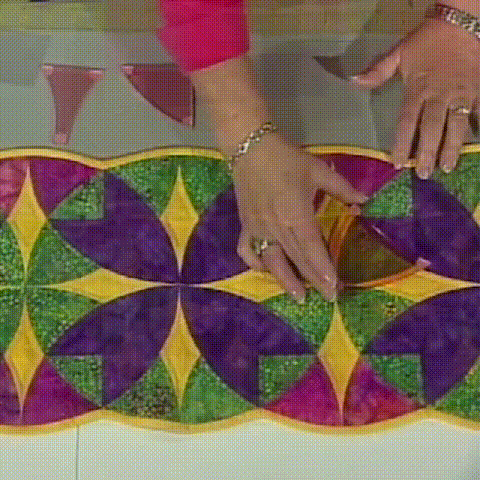 The pattern is very similar to the Kaleidoscope pattern. Sometimes referred to as the Wheel of Mystery.We say that people like Kaleidoscope blocks because they can create the illusion of curves by sewing straight lines. Winding Ways building blocks are the twin brothers of the kaleidoscope-the same idea, the same arrangement, and the same number of parts.
The Slit 'N Sew Method is a revolutionary technique that eliminates the need for paper piecing and pins. Slits are cut into the pieces during cutting via rotary cutter, resulting in easy and perfect alignment during piecing - each and every time. This technique makes piecing so easy and quick - can be performed by all quilters, from beginner to expert!
Specification:
Material: Acrylic 3mm Thick
Size: Finished Block
Small :6inch
Medium :8inch
Large :10ich
Package List:

Wheel of Mystery Template Set + Manual